Adeya
OUR MISSION: Securing communication, collaboration and business connections for your digital workplace.
Adeya is carefully designed to allow for secure communication among closed circles of contacts using state-of-the-art cryptography.
Adeya's applications, available on iOS, Android, Mac, Windows and Linus platforms, allow end-to-end encrypted SMS, instant messaging, file sharing, and voice / calling over any network.
Through a central management, our clients have full control on who can download and use the application, delete data remotely if an employee leaves and build private contacts that are independent from employees' native contact list on their devices.
The system can be deployed on-premise for more restricted installations, or on more cost-effective public cloud hosted in highly secure Swiss data centres.
With many customisation options ranging from white-labelling, system deployment types to even cryptographic algorithms, we are able to respond to the needs of any organisation with user population ranging from a couple of dozens to thousand user.
Adeya SA, founded in 2007, is a Swiss cybersecurity company that has been providing secure mobile collaboration solutions for governments and enterprises since the onset of the smartphone era. The company conducts all R&D and product development at its Swiss headquarters and as a result, offers highest quality solutions that carry the prestigious Certified Swiss Made designation.
Video Demo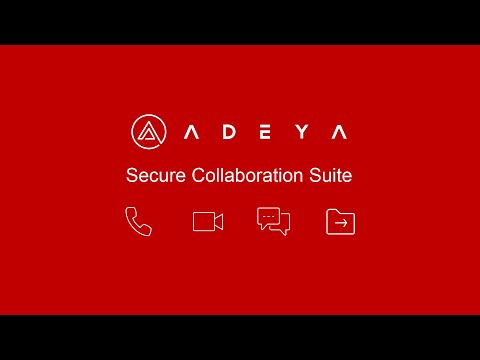 Resources
Adeya Entreprise for Finance and Energy