VCTALK-SAFE
VCTALK-SAFE One App for Conferencing, Calls, Encrypted Chat, International Calls, Compliant Communications Recording, Call Scheduling, Calendar Integration and UEM Integration.
One Device With Two Mobile Numbers. VCTALK-SAFE divides your personal device in two.
It provides you with a brand-new virtual business line allowing you to keep private and work communications separate without the excessive costs of purchasing a second device.
In App Recording and Call Playback
Crystal Clear Recordings.
Quality assurance and performance monitoring.
Improve customer service, dispute resolution, and risk management.
Use call recordings as a tool to coach staff on call handling techniques and customer interactions, to improve overall performance.
Regulatory compliance and internal adherence to company policy.
Call Scheduling and Auto Start
Call scheduling and auto start are two powerful features that set VCTALK-SAFE apart.
Schedule a call for a date and time or to repeat on certain days and the app will automatically dial all participants for you.
Never miss a call again. Set it & forget it.
Full featured conference calling included.
Users can host or join conference calls up to 100 participants with crystal clear audio.
Combine this with our scheduling, auto start and recording features. Conferences have never been easier!
UEM integration provides full control for configuration, installation, monitoring, security & policy, user support & feedback, upgrading and de-provisioning.
Video Demo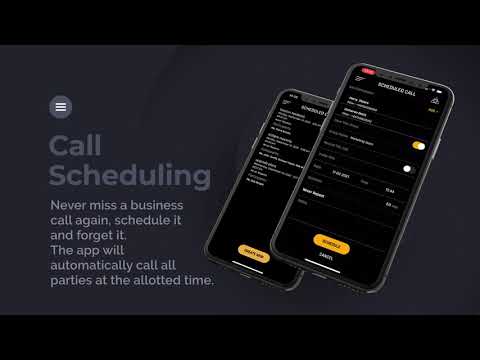 Resources
iOS ManagedAppConfigurationGuide
Android Enterprise Managed Config Guide